Classes & Workshops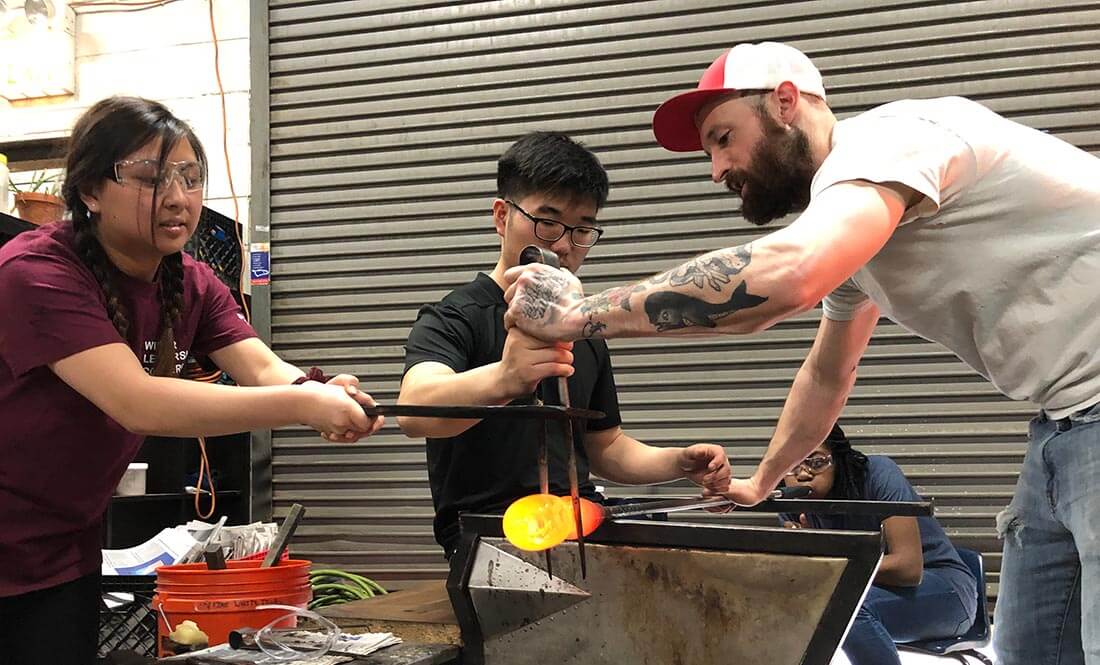 Glassblowing is an exciting artform requiring heat and a singular focus that yields dazzling results. Ceramics is similarly soothing and meditative.With the guidance of experienced art professionals, our workshop and class participants learn how to take a glass or ceramics project from gritty to glossy. All class fees support the goals of Firebird Community Arts. From drop-in classes to open studio time to private events, we have an option for you.
20% of all purchases go to sustaining the studio and artists of Firebird Community Arts.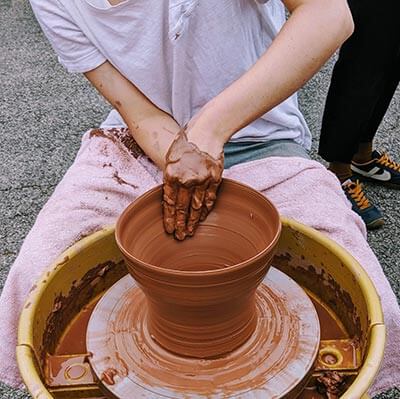 Drop-In Wheel: (temporarily suspended due to COVID) Tuesdays from 6:30 p.m. - 8:00pm. Ages 16 and up. No sign up, no experience required. $35 per person can be paid onsite and includes instruction, 3 lbs of clay, glaze and firing. Punchcards are available (10 visits for $150 and 20 visits for $260) that allow access to additional open studios hours.
Ceramics Open Studio Come several times per week and work independently.  Punchcards are available with 15% or 25% depending on the card you get. (10 visits for $150 and 20 visits for $260)
Seasonal Workshops: Flowers for Mother's Day, pumpkins for fall and garden ceramics for summer are all popular offerings in our seasonal workshops. Click here to inquire about our upcoming schedule.
Lessons: Private and semi-private glassblowing or ceramics lessons are available to suit your schedule. Fees start at $75/hr for glass and $50/hr for ceramics. Sliding scale rates are available when needed. Email info@firebirdcommunityarts.org to inquire about dates, times and other specifics.